BLUPARADISE Corporate Video Agency
How do we do the Corporate videos?
We solve your concerns and advise you to achieve with the corporate video transmit the values ​​of your company.
REQUEST YOUR BUDGET HERE
Do you need a photographer or a video for your company or agency?
ASK FOR YOUR CORPORATE VIDEO BUDGET
If you already know what you need a corporate video for your company, contact us.
Why hire your corporate video agency?
Customer Reviews

Super professionals. The best thing is that they capture the idea, provide improvements and make any event grow when it comes to communicating it audiovisually.
- Eva Soriano
Sunrise College
We hired their services and the whole team was amazing. Very professional, close and attentive to the smallest detail. 100% recommended
- Gabriel Cantero
Lizards Boats
Companies we have worked with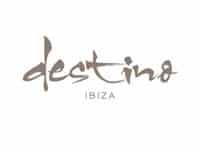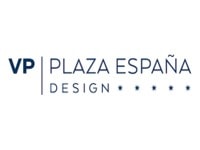 HOW TO MAKE CORPORATE VIDEOS?
Have a clear corporate image of the company
Capture the essence of the brand
Have the necessary equipment to make the recording
Make an edition of the video according to what you need.
HOW TO RECORD A CORPORATE VIDEO?
In a corporate video, you have to know what the corporate image of the company is and what values ​​they want to convey.
You also have to know the concept you want to convey, and do a briefing to prepare a script for the corporate video.
DO I WANT TO KNOW THE PRICE OF CORPORATE VIDEOS?
In a corporate video it is very important to know how long the edited corporate video will have.
It is also very important to know what technical material we will need to make the recording, both of objectives, lighting and sound.
HOW DO WE MAKE CORPORATE VIDEOS?
Lately, corporate videos are being widely used by companies to capture their essence and promptly show an event or launch a product.
We will give you a professional service for your corporate videos with excellent value for money.
If what you want is to know how we make all corporate videos, write to us.
CORPORATE PHOTOGRAPHS FOR COMPANIES
Our agency corporate photography will help you with professional photos.
HOW DO WE EDITING CORPORATE VIDEO?
Even if there are moments that cannot be repeated or that the scene can be recreated several times, the experience of the professional helps to take as much video time as possible in order to select the best scenes and find an excellent final product, for this we recommend :
Take as much video as possible
Carry out a test before the official recording to determine that all the established parameters in terms of brightness, sound and image are being met
If it is a video of a special event, it is not convenient to take as much video as possible, however, at some point in the event there is an important event such as the words of a manager and in this case the photographer pays full attention to capture the moment
If, on the other hand, it is a video that is going to be published on the website or on the company's social networks, the editing opportunity is much broader, all possible scenes must be selected and, through a video editor, manage to do a composition that is totally professional
Video editing what they are looking for is to find the most professional product possible, there are some videos in which the cut is noticeable and the professional's task is to find that it is as subtle as possible.
There are some videos in which the scenes that did not meet the expected quality are shown at the end, however it is a fun way to close the video and show "the mistakes" of its participants.
There are a large number of programs on the market to perform video editing, there are some that are more professional than others, some that can be purchased for free and others that have several paid features.
There are some computers that have video editing programs pre-installed, they turn out to be a bit basic, however it is a very good way to start practicing and instructing yourself and becoming familiar with all the features of a video editing program.